Skydive Tandem - 4,300 meters - Klattau near Furth im Wald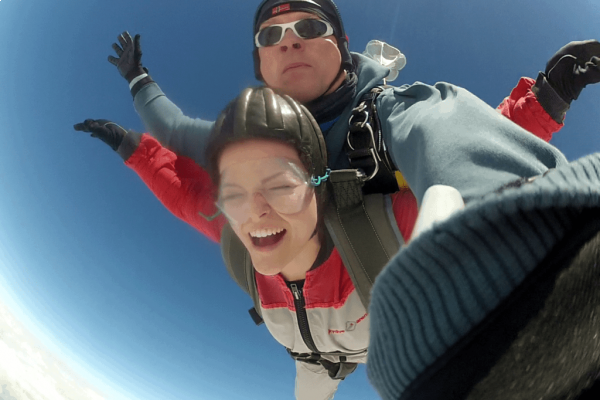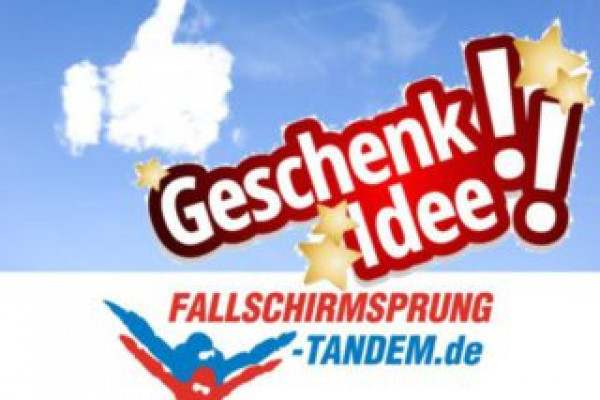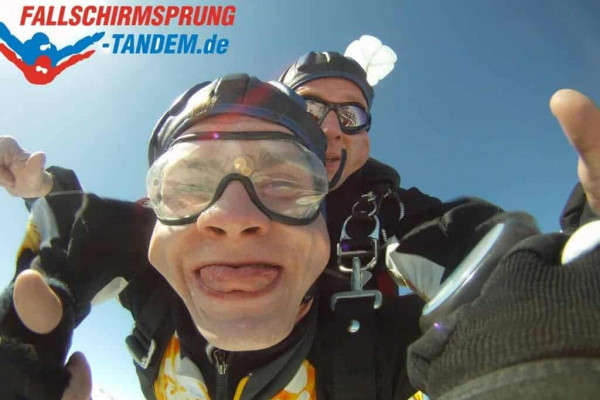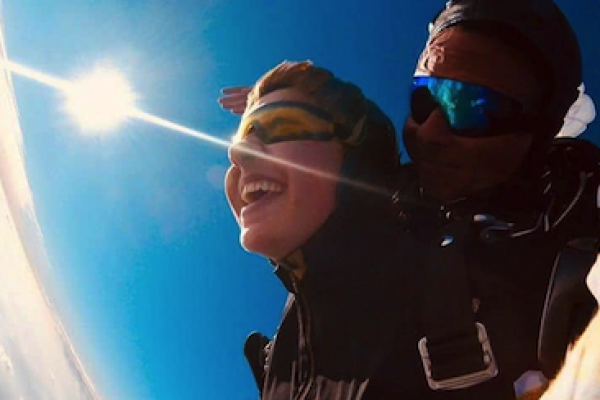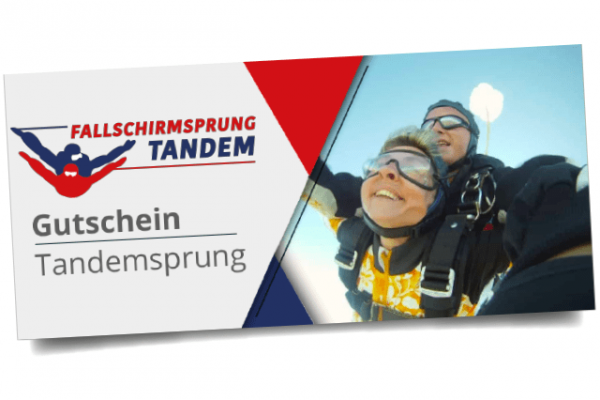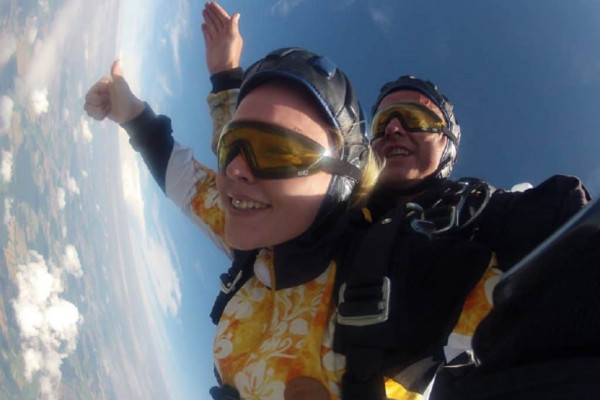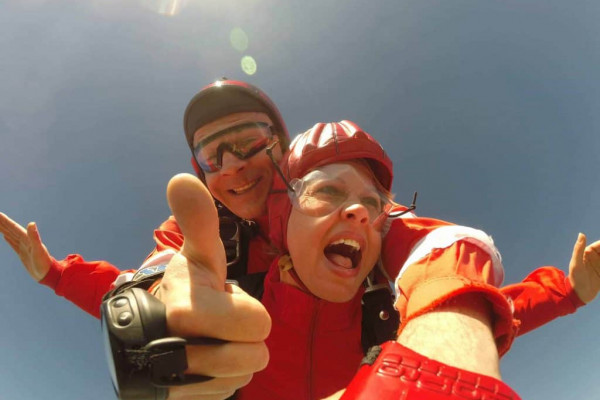 Tip: Tandem jump on our main jump area near Furth im Wald. This airfield is the favorite of all skydivers from all over the world. The parachute jump is a lot of fun here.
Main jump area with the most appointments in the season
Our most beautiful jumping place with many advantages
Jump height 4300 meters
Large groups of up to 10 people possible
Bring along

Beförderungsvertrag und Ticket
ausreichend Zeit und gute Laune
am besten unsere Checkliste für Passagiere downloaden

Participants
Spectators free of charge
Important information

Alternative dates: https://www.fallschirmsprung-tandem.de/kalender/
When ordering or making a reservation, please give your mobile number so that I can reach you for any weather updates.
Photos & video package will be offered to you on dropzone.
Don't panic about the weather forecast, you will receive an update via WhatsApp the day before whether your jump will take place as planned.
Also inform friends and colleagues about the planned tandem jump. Often they want to jump with you at the same time. With our team we can usually do that. implement without long waiting times.
It can also be paid in CASH directly on dropzone, but I need the registration for our planning 
!!Bring your own camera / GoPro with you !!! NOT !!! allowed.
Venue
Einen Tag vor Deinem Tandemsprung senden wir Dir den genauen Standort per WhatsApp für Dein Navi. Bitte stelle sicher, dass wir eine Mobilnummer von Dir haben.
Flugplatz Klattau Nähe Furth im Wald
Skydive Pink Klatovy, K Letišti, Chaloupky, Klattau, Tschechien
Direkt am Flugplatzrestaurant sind in ausreichender Anzahl Besucherparkplätze vorhanden. Dort geht ihr über die Restaurantterrasse in Richtung Sprungplatz, am Zirkuszelt und dem weißen Gebäude vorbei und haltet dort nach meinem Logo Ausschau oder fragt nach "Bertl".
Offered by
Fallschirmsport Schatt Bertwin Tandemsprung
- Klatovy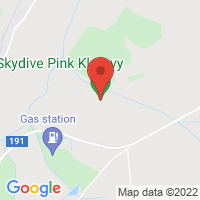 Further information
Skydiving Klattau: In Bavaria, actually Bohemia, there is a great jumping area that is just right for skydiving for our passengers from all over Bavaria. Give away skydiving as a tandem guest.
In Klattau near Furth im Wald, also called Klatovy, there is always something going on when it comes to parachuting. It is one of the largest jumping dropzone in Europe which attracts skydiving professionals from all over Europe. So you have found the ideal airfield for your first tandem jump in Klatovy.
The unique infrastructure at this place inspires us skydivers year after year.With four powerful aircraft, the Skyvans of the Austrian aircraft operator, there are no limits to the pleasure of skydiving in Klatovy. This is also the only airfield where the altitude tandem parachute jump from 6000 meters can be offered.
Why? Relatively simply explained: because there is no major international airport in the vicinity of Klattau that prevents us from jumping on our daily basis. The closest international airport is in Prague, in Klattau our most beautiful and largest jump area with the most appointments of the year awaits you. In addition, the 6000 meter tandem parachute jump with oxygen can only be offered in Klattau.
More offers from this partner